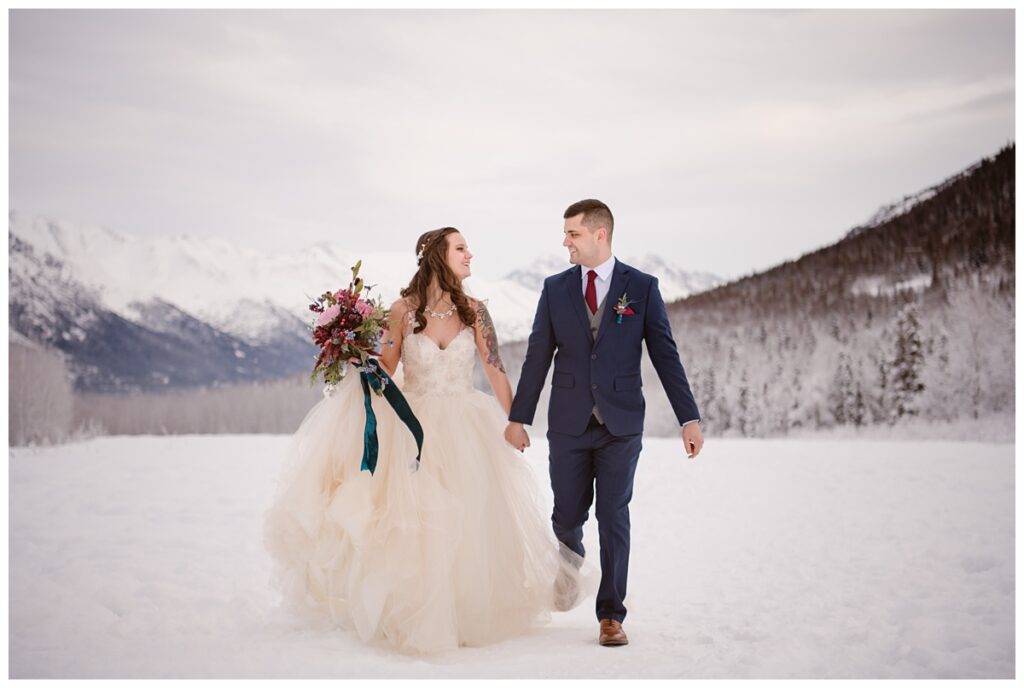 A frosty winter wonderland is a stunning backdrop for nuptials, but staying stylish and comfortable in frigid temps takes preparation. Here are five simple tips I've learned while living in Alaska to stay warm and enjoy your big day.
Choose seasonal fabrics and styles
When choosing your attire consider thicker fabrics like velvet, tweed, wool, and corduroy which naturally retain more heat. Opt for sleeves and midsection coverage rather than sleeveless and crop styles to provide more of a barrier to the temps.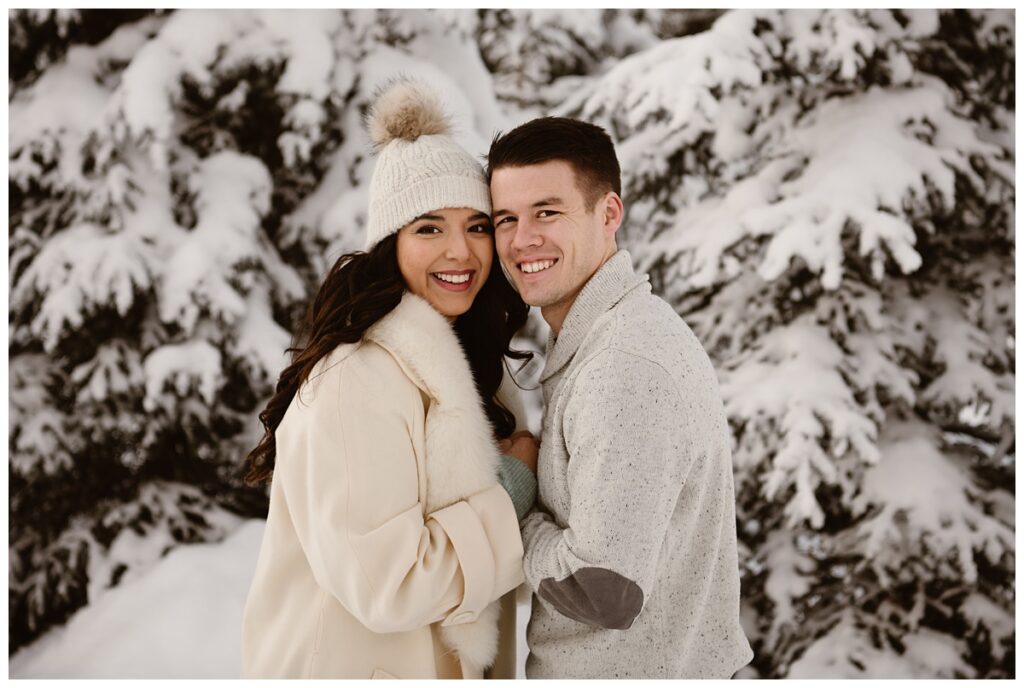 Incorporate warm layers into your ensemble
At a minimum plan for nude thermal leggings underneath your gown or suit and waterproof boots with wool socks to keep the snow out. Adding a sweater, cloak or jacket gives you an additional layer and creates a secondary look that adds variety to your gallery. And don't forget hats, mittens, and scarves as functional accessories! Check out the faux fur jackets and other warm accessories available in my client wardrobe.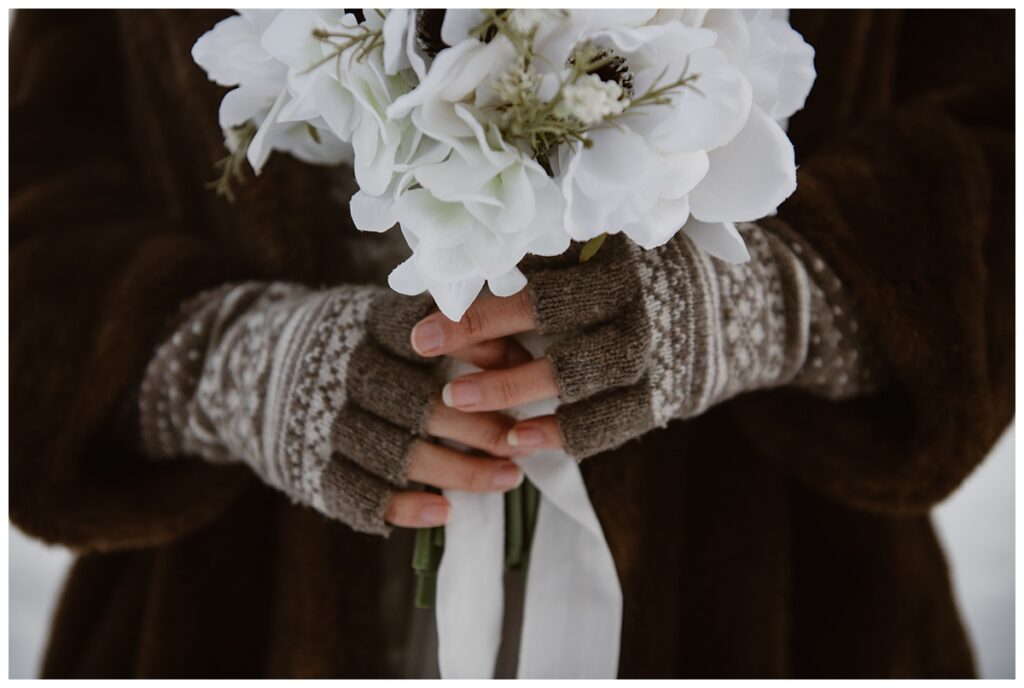 Hand warmers are a must!
Air-activated hand warmer packets can be tucked in pockets to keep your fingers warm in between shots and there are also toe warmer packets with self-adhesive that can be added to your boots to keep your toes toasty. It takes a few minutes for the packets to warm up so be sure to have them ready in advance to heading outside.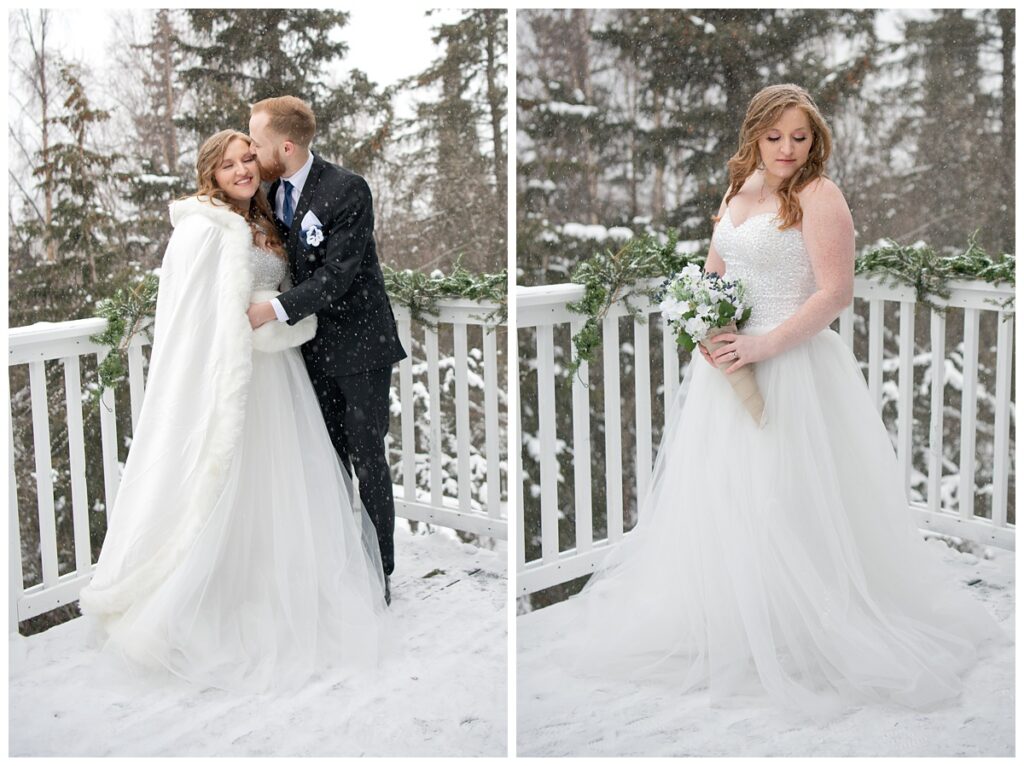 Stay active & plan warmup breaks
The best way to stay warm in the snow is to keep moving. Being active keeps your blood flowing and when you're engaged in doing an activity you are less likely to notice the temps. Sometimes you still need a warmup break so it's important to include wiggle room in the schedule to allow for that and choose a location that has access to space for those breaks such as a cabin, vehicle, or even a firepit. There are several cabins rentals with beautiful scenery around them that would be perfect for a winter elopement or wedding. Here are a few I'd suggest.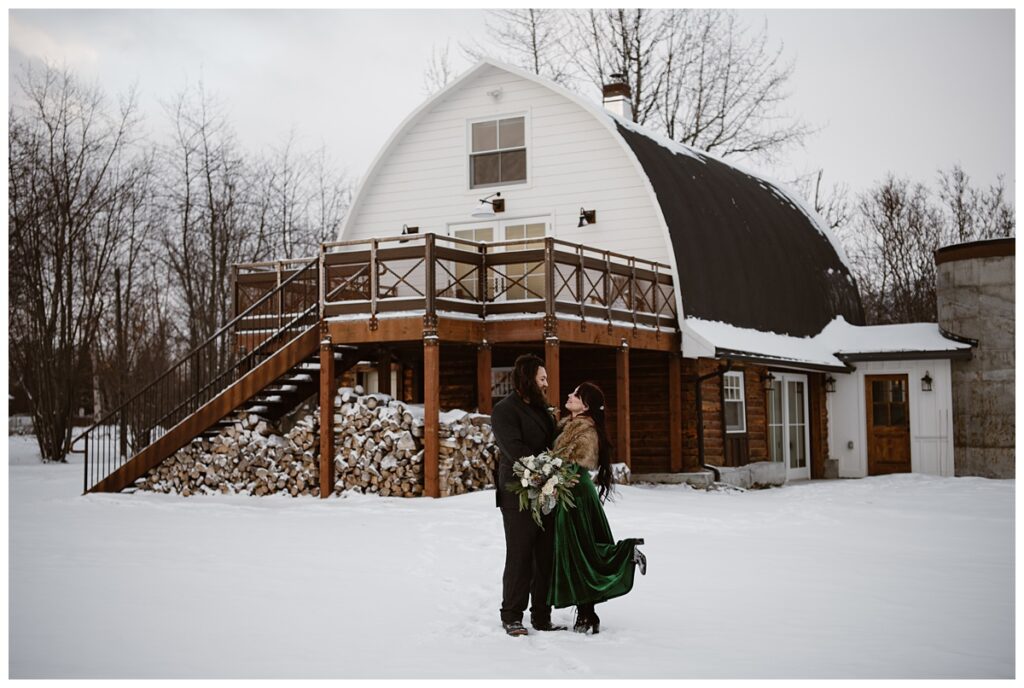 Communicate
If you're not used to cold temperatures and know you will get cold quickly be sure to let me know in advance so we plan accordingly to make sure you enjoy the experience. And on your day, I dress to stay out in the cold for as long as needed, so if you need a warm-up break be sure to let me know, otherwise I'll keep documenting.
See, I told you they were simple! Ready to put these tips to use for a snowy "I Do"? Shoot me a message and let's get something scheduled!