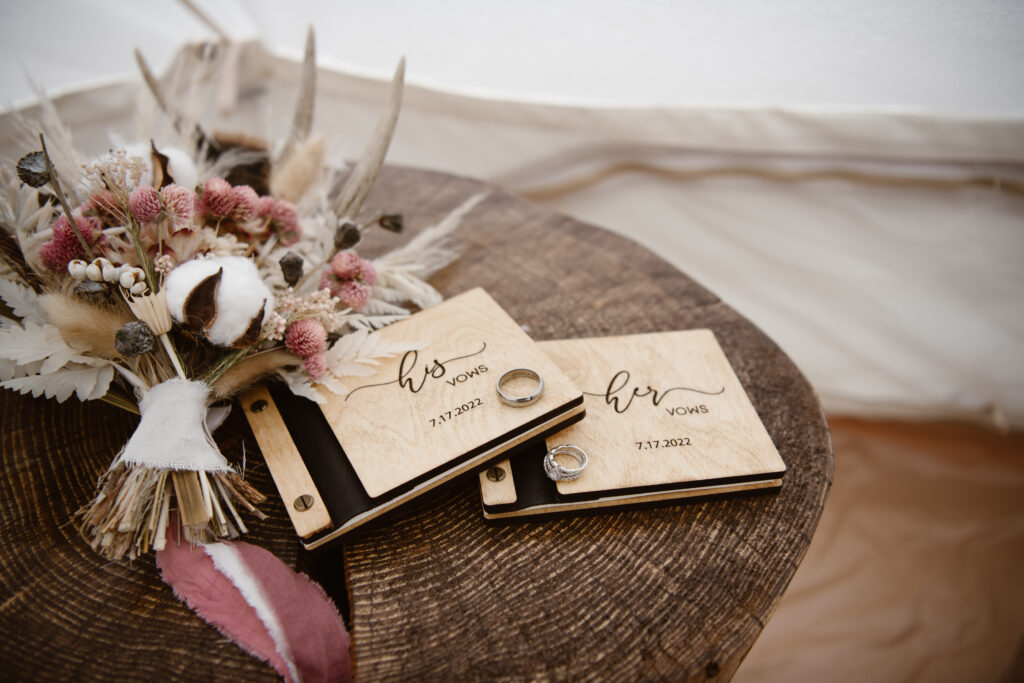 If you've chosen to write your own vows it's important to keep those precious thoughts safe until they are ready to share. Read on to discover three important reasons why I encourage couples to use vow books!
Ceremony Convenience and Support
It is pretty rare that couples memorize their vows or speak from the heart to create them on the spot, so you're going to need to read them from something. Vow books keep your words protected and ready for that important moment so you don't have to worry about glare on a device screen or wind blowing a fold-creased paper as you're trying to read the pledges you penned.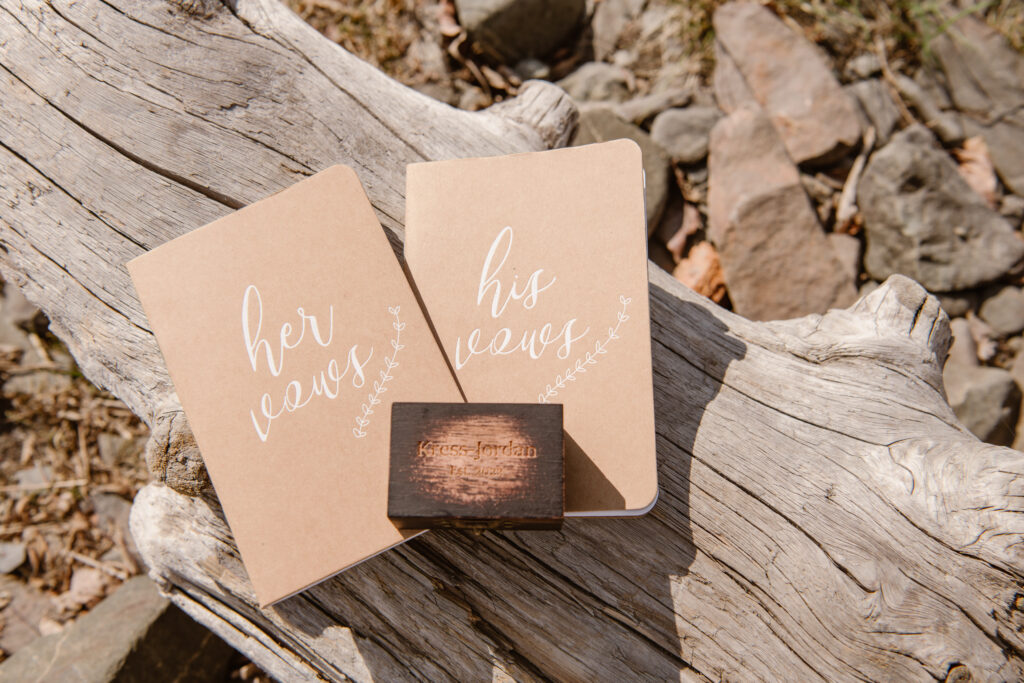 A Multi-Purpose Keepsake
Although there are many things you can keep to remember your day, having your vows saved in a special keepsake makes it easy to celebrate your anniversary each year by re-reading the promises you made to each other. I wish my hubby and I had thought of that tradition when we got married!
I think it would also be sweet to use the extra pages in the book to journal the emotions of your day for additional memories you could relive each anniversary. Or you could use them to document a little update on your relationship each anniversary, which would create a beautiful history of your love for future generations! Plus, if you ever decide to renew your vows you have them at the ready.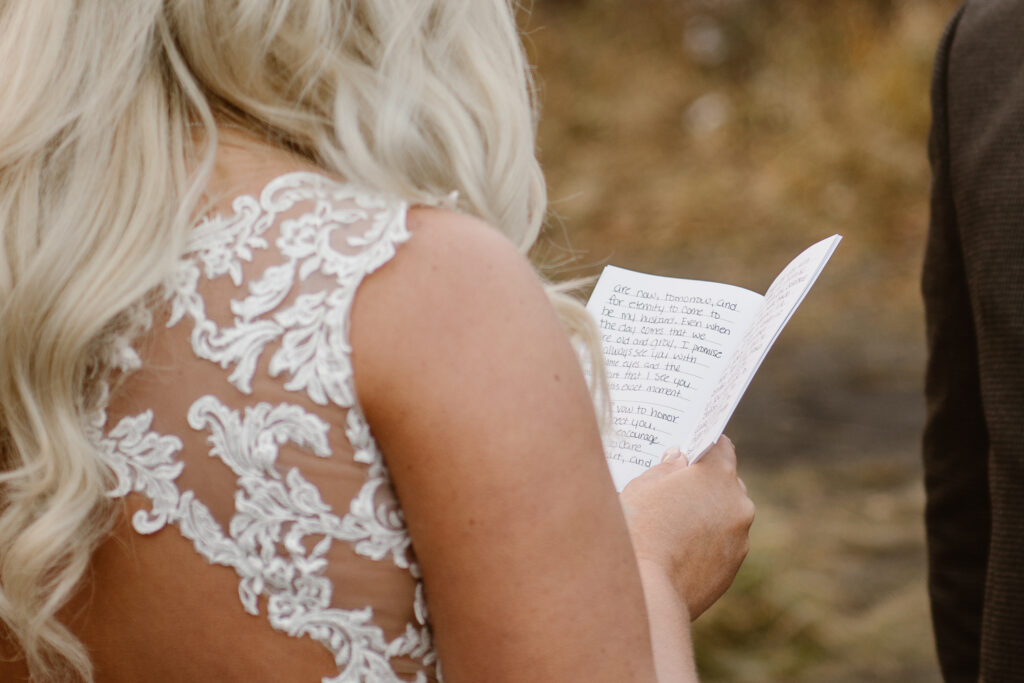 Timeless Aesthetics
Of course, as a photographer, I prefer the more aesthetic option of a booklet to ensure my couples' images are timeless – because you don't want to be distracted by the outdated tech in your hand when you look at your ceremony photos years from now! Vow books are also a great element I can incorporate into the detail shots of your accessories and marriage license to showcase your style and further tell the story of your day.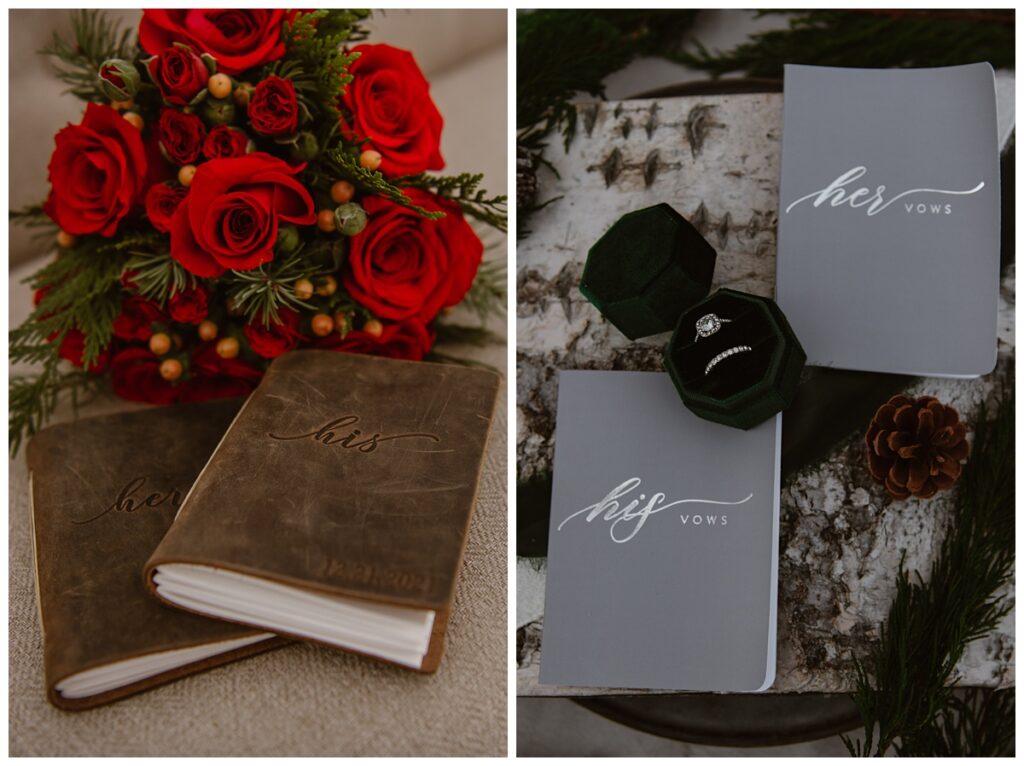 Now that you know the benefits of using vow books, you're probably wondering where to get them. Etsy has lots of options that can be customized to your unique style. A few of my favorites are these modern wooden designs from Copper Cloud Creative, the classic leather options from Ox & Pine or Cover Cafe, and the linen & gold foil features of Seniman Calligraphy. Amazon also has lots of options including navy and white bound books, linen journals, and unique wood notebooks. And if the budget is running low, check out this pair of paper booklets from Michaels for under $10!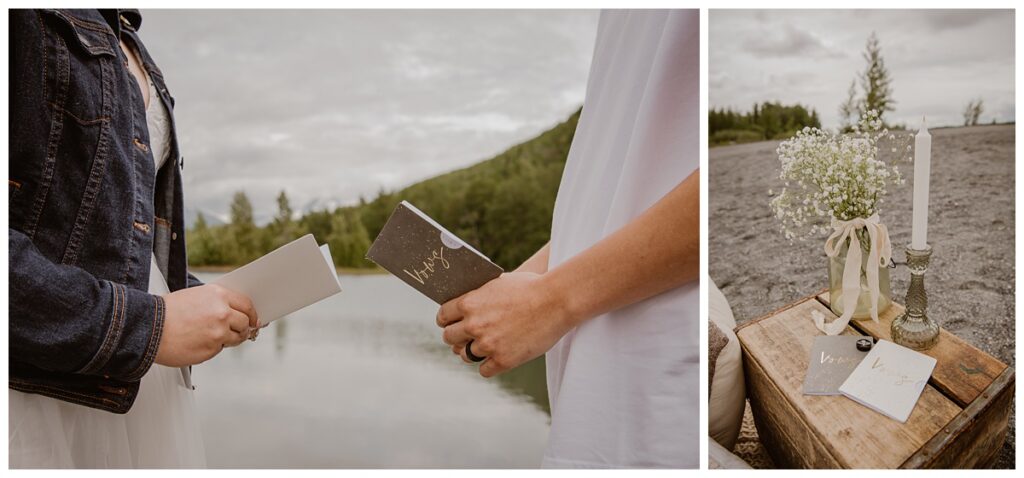 Want more nuptial advice? Check out my wedding and elopement blog posts with tips I've learned from 10+ years in the photography and event industry. And if you're in the market for a photographer send me a message!