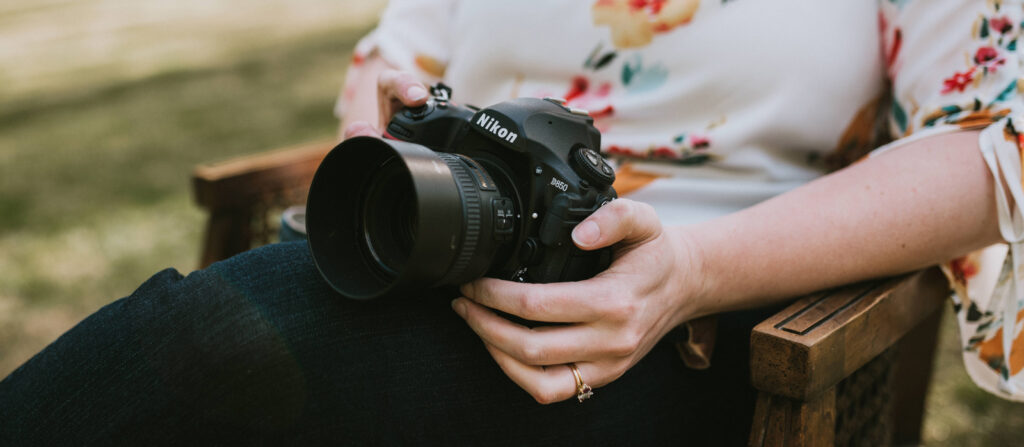 What is included in the session fee?
My session fees are all-inclusive, so they cover my time at the session or event, retouching minor imperfections, and an online gallery of high-resolution digital files.  Your final edited images are provided in both color and black & white so you can choose which you like better, or use both.
---
How many images will I receive?
Half-hour sessions are guaranteed a minimum of 25 final images and hour sessions are guaranteed a minimum of 50 edited images, although I typically deliver many more. Weddings and elopements vary, but average around 100 images per hour booked.
---
How will I receive my photos?
Within three weeks after your session or event, you will receive a link to your personalized gallery at the email address you have provided. If you require a faster turnaround, I do offer expedited delivery for an additional fee.
---
Do you offer prints?
I do not offer print packages, but ordering options are conveniently available in your gallery. Orders from the gallery will be produced by a professional print lab. You can alternatively choose to download your images and have them printed at a vendor of your choice. Because print processes vary between vendors, I do not guarantee print quality of downloaded images.
---
Should I book a half-hour or a full hour?
I recommend that clients plan for an hour session so we have plenty of time to create the images you desire. But if you are on a budget or are already comfortable in front of the camera, a half-hour session may work just fine for you.
Note: Families and groups with more than 6 people must book under the event rate for a minimum of one hour.
---
How do I book a session?
Once we determine a date and location for your session I will prepare a proposal for you to review electronically. When you are ready to sign the contract, a non-refundable retainer fee is required to secure your session. Half-hour and hour sessions have a $25 retainer while weddings and events have a $200 retainer.
---
How and when do I pay for my session?
Payment can be made with cash, check, money order, cashier's checks (payable to Jenna D' Photography), or most major credit cards.  Payment is due at the conclusion of your session or event and can be completed using the link from your online contract, or in person at your session or event. Client galleries will not be provided until payment in full has been received.  

No client will ever be turned away due to financial struggles. Payment plans and bartering options are available. If you are worried about your ability to pay, please reach out to me so we can discuss services I may need in exchange.
---
When do you schedule sessions?
In addition to my photography services, I work full-time for another Alaskan company, so my availability is typically on weekends and weekday evenings during daylight hours.
---
Do you have a studio?
Although I don't maintain a full-time studio space, I do have a variety of options for those who need indoor sessions including a local studio I can rent by the day or hour, Air B&B rentals, and a bedroom in my home. There are additional fees for the rental options which vary based on the length of rental and venue.
---
Do you have locations you can suggest?
I can suggest convenient locations based on the type of session, the number of people in your party, what types of backgrounds you'd like and any accessibility concerns. You can also request a location that has a special meaning to you.  Please remember that weather, tides and time of day will factor into the final decision on location selection.  A travel fee will apply for locations south of Potters Marsh or north of Big Lake.
---
What should I expect during my session?
Sessions typically involve walking around to different areas of the selected location for background diversity. We will use a combination of directed poses and candid interactions so there is a variety of both types of images in your final gallery. Although I will have a set of poses already planned for your session I am open to suggestions, so please share any you'd like to include.
---
What should I wear?
Although I share tips for your specific type of session in my welcome guide, here are a few general guidelines that work for everyone.
Simple garments always photograph best, so avoid clothing with excessive prints or large logos.
Groups should wear shades of the same color for a monochromatic look or opt for complementary colors.
Avoid very wide or deep V-neck garments as well as bulky cowl neck sweaters or scarves that completely hide your neck.
Men should have their hair cut about one week before the session.
---
Can I include my pet(s) in my photos?
I always welcome pets at any type of session, as long as they are controllable. I will do my best to incorporate them into as many shots as possible however, you are responsible for managing and cleaning up after your pet. Here's a handy checklist of things to bring if you plan to include your pet in your session.
---
What if I need to cancel?
I understand that sometimes life doesn't go according to schedule. Notice of cancellation must be given no later than 2 hours prior to your session. If you wish to postpone and have provided adequate notice, all payments made will be applied to the rescheduled session. If you cancel and are unable to select a new date any payment already made will be refunded, with the exception of the retainer paid to secure your date. There is a $30 fee for no-shows, which will be invoiced unless you can show an acceptable reason for missing your session.
---
What if the weather isn't great on the day of my session?
Session appointments are rain or shine, with the exception of extreme weather such as major storms.  If the weather looks unsuitable on the day of your scheduled session, I will contact you prior to your appointment to discuss rescheduling.
---
What if I have other questions?
Click here to send me a message so I can get you an answer.
---
* Prices are subject to change at any time, without notice.