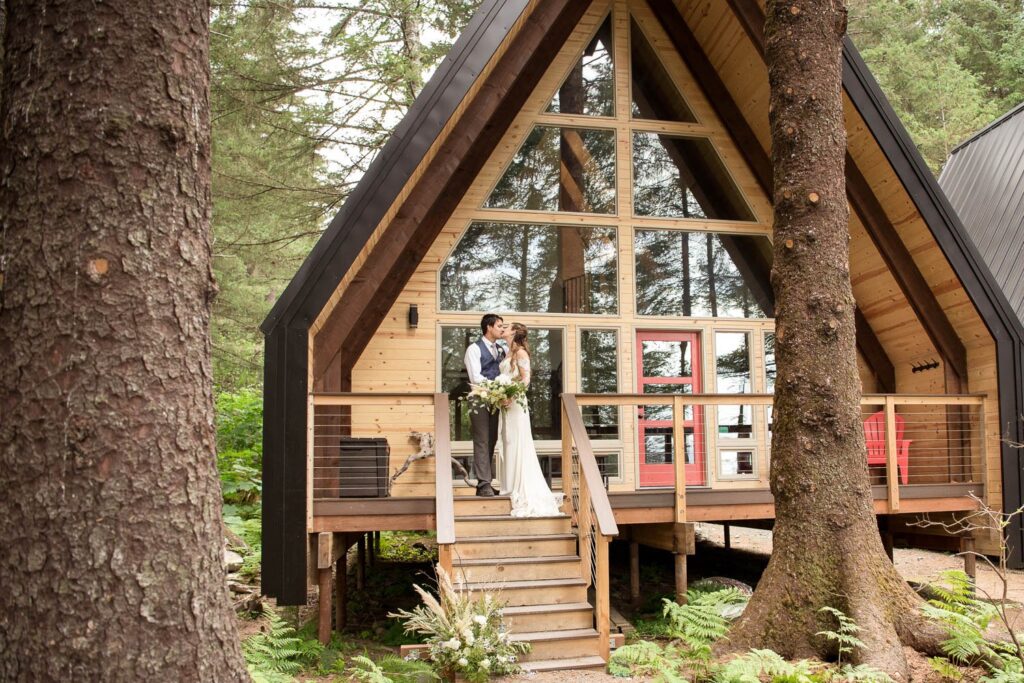 If you're looking for a cozy and relaxed place to celebrate your nuptials with a small group of friends and family I highly encourage you to consider vacation rental properties available through sites like VRBO and Air B&B.
Whether it's just a place for you and your beloved to stay, the reception venue, room to host guests, or all of the above, a vacation home rental has many benefits. Let's explore them:
Relaxing Vibes
These properties are designed to immediately make you relaxed and calm, which is the perfect way to start off your celebration. There is just something about getting away to a new place where your daily demands fade away.
Home base for adventures
Even if you don't plan to have your ceremony or meal at the property it is still nice to have a cozy spot as a launching pad for whatever adventures you might want.
Beautiful views or backgrounds with easy access
Many rental properties have landscaped space and amazing views that would be perfect for a ceremony. And because you have the property reserved, you'll have the space to yourselves without a random stranger wandering into your celebration. Consider it your own private retreat.
A secure and private place to get ready
You'll feel more relaxed knowing your things are safe and you have a clean safe place to get dressed. This allows you to take your time and enjoy the experience. As a photographer, I prefer getting ready shots in this type of setting rather than a generic hotel room.
Access to a bathroom and food prep space
These are handy conveniences that will make it easier to relax and enjoy your special day – especially if you are including others. Having a kitchen also makes it easy to do a pot-luck-style reception or have platters and drinks at the ready!
Room for guests
Whether they are staying with you or just celebrating over a meal, you'll have room to include those closest to you. It can also serve as the rendezvous spot for your group to gather before heading to another location.
Access to Resources
Most rental homes come stocked with pretty tableware that fits the aesthetic of the house that would be perfect for a small group dinner. You'll also likely have basic household items like scissors or matches to deal with any little hiccups easily. And if you choose wisely, you might just have a hot tub to relax in at the end of the celebration!
WiFi Connection
This is an important feature if you want others to attend virtually, or want to access data such as playlists, schedules, or looking up information online. And if there's WiFi, your cell signal should be good too in case you need to call someone.
A unique experience
Vacation rentals can also include campers, boats, glamping tents, and even tree houses! Start your marriage off with a unique location that will be a story you love sharing over and over through the years.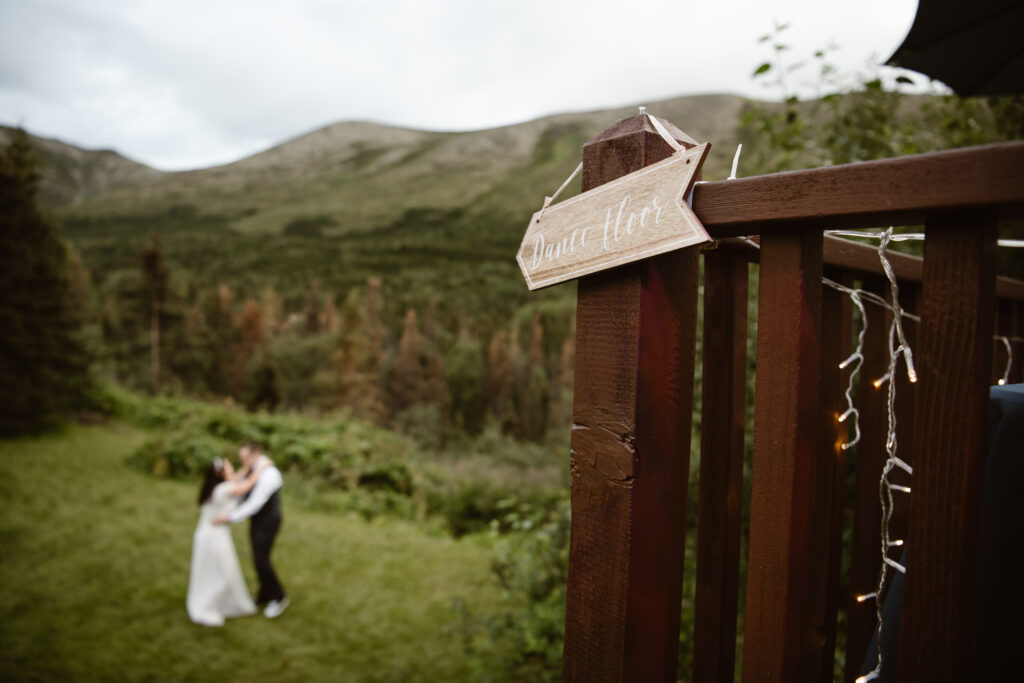 Tips to consider when booking a property:
Utilize search features that filter listings "suitable for events".
Think about any logistics you might want such as parking for guests, being pet-friendly, or a weather backup option.
Make sure you let the property host know about your plans in case they have special rules about gatherings or local noise ordinances you should be aware of.
Since this is an important occasion, consider vacation rental insurance.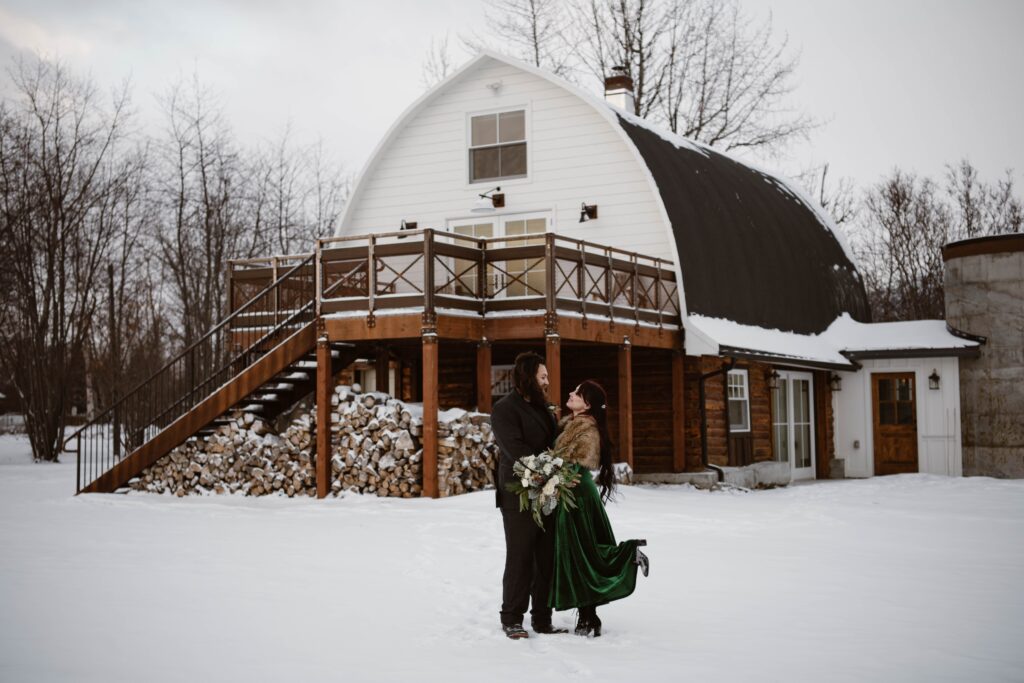 Here are some Alaskan properties to consider for your elopement or intimate wedding!
Anchorage
Wasilla
Palmer
Houston
Sheep Creek
Trapper Creek
Talkeetna
Girdwood
Hope
Soldotna
Cooper Landing
Seward
Homer/Anchor Point/Seldovia/Halibut Cove
Glacier View
Fairbanks/North Pole
If you think a vacation rental is the right option for your "I Do's" but don't want to handle all the planning, my all-inclusive elopement package would be the perfect option for you. Or if you're game to do the planning and just need someone to document the festivities be sure to message me for photography services!