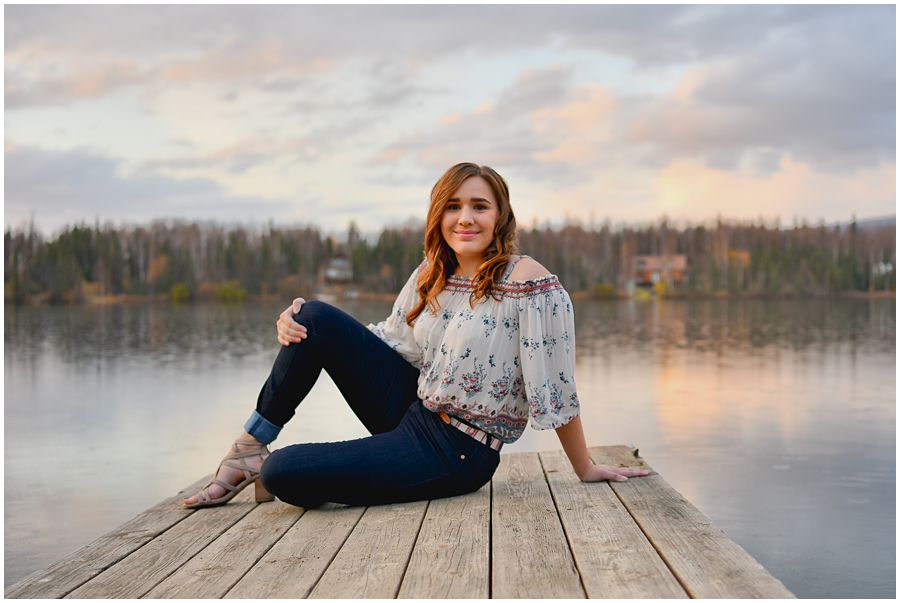 Your senior portraits are the one memento of your high school years that will continue to be shared by your classmates and family for years to come, which is why it's important to plan them well in advance. Here are four important things to consider when booking your senior portrait session.
Yearbook Deadlines
Find out when you need to submit your Senior portrait for the yearbook and book well in advance to allow time for editing, narrowing down which image you want to use and getting it turned in. If needed, I can email a high-resoultion digital image directly to your school free of charge.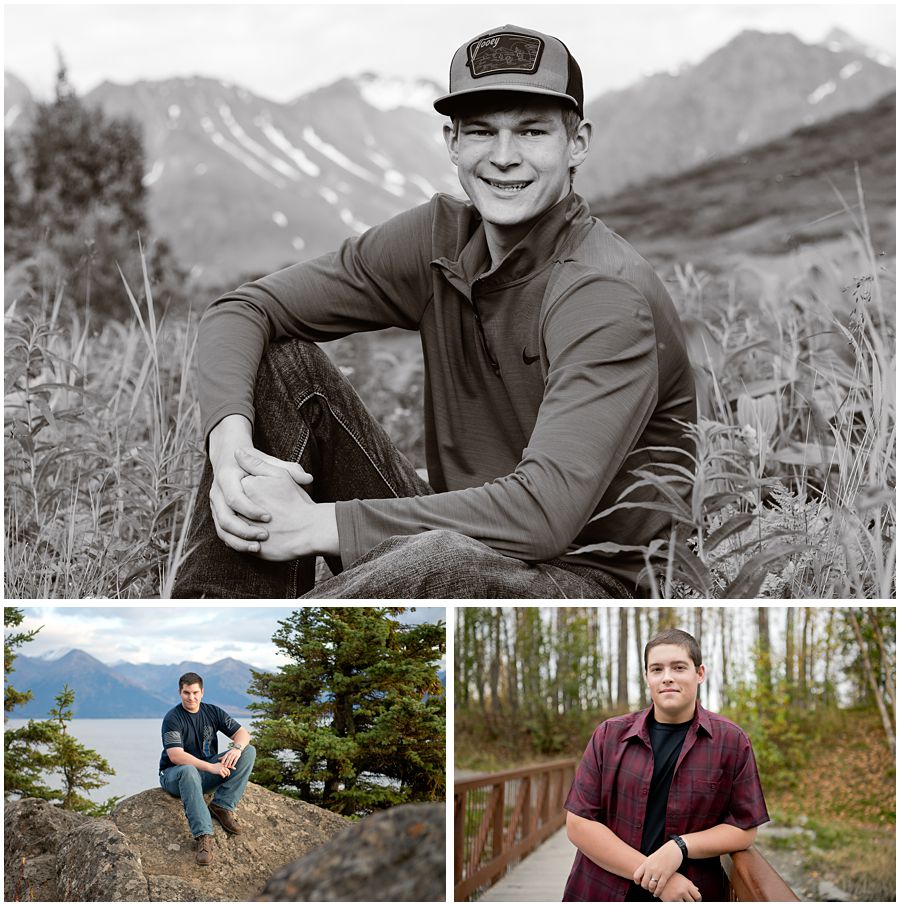 Location
Think about where you'd like to have your photos taken. Do you prefer a rural scenic setting or does a modern urban setting fit you better? If you have a specific sentimental location in mind, let me know so I can check it out beforehand and be ready to make the most of it. And if you don't have a specific place in mind, I can suggest plenty of locations based on what's convenient for you and provides the backgrounds you prefer. Remember that Alaskan summers are short, fall comes early to mountain locations and snow isn't always a guarantee in early winter. If you want your portraits to reflect a certain season you may want to book before you begin your senior year.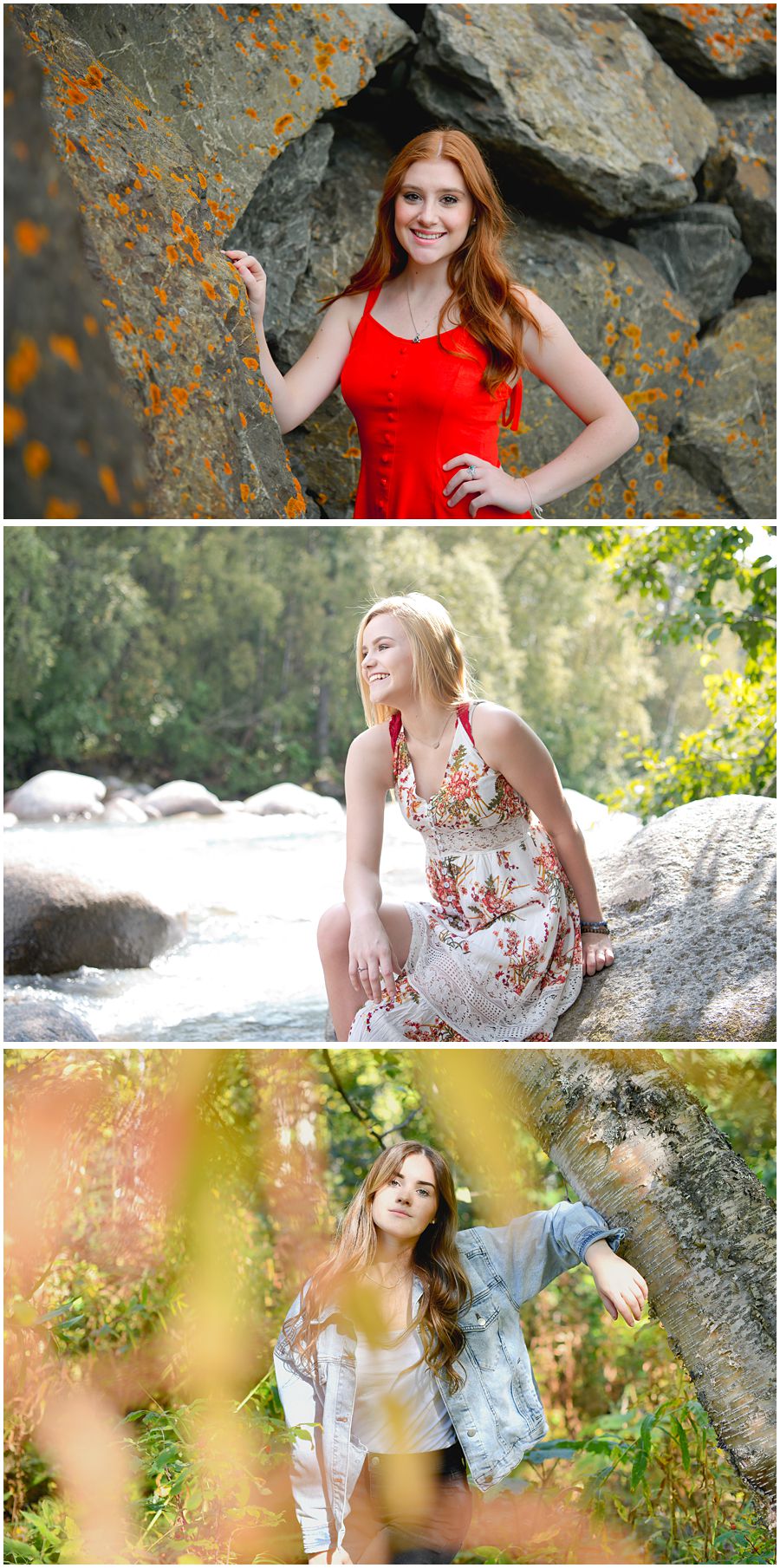 Who to Include
Consider including family, pets or friends in a few shots. These are important parts of your life and including them in your senior photos is a great way to document that. Tell me if you plan to bring items to highlight your interests and hobbies so I'm ready to incorporate them.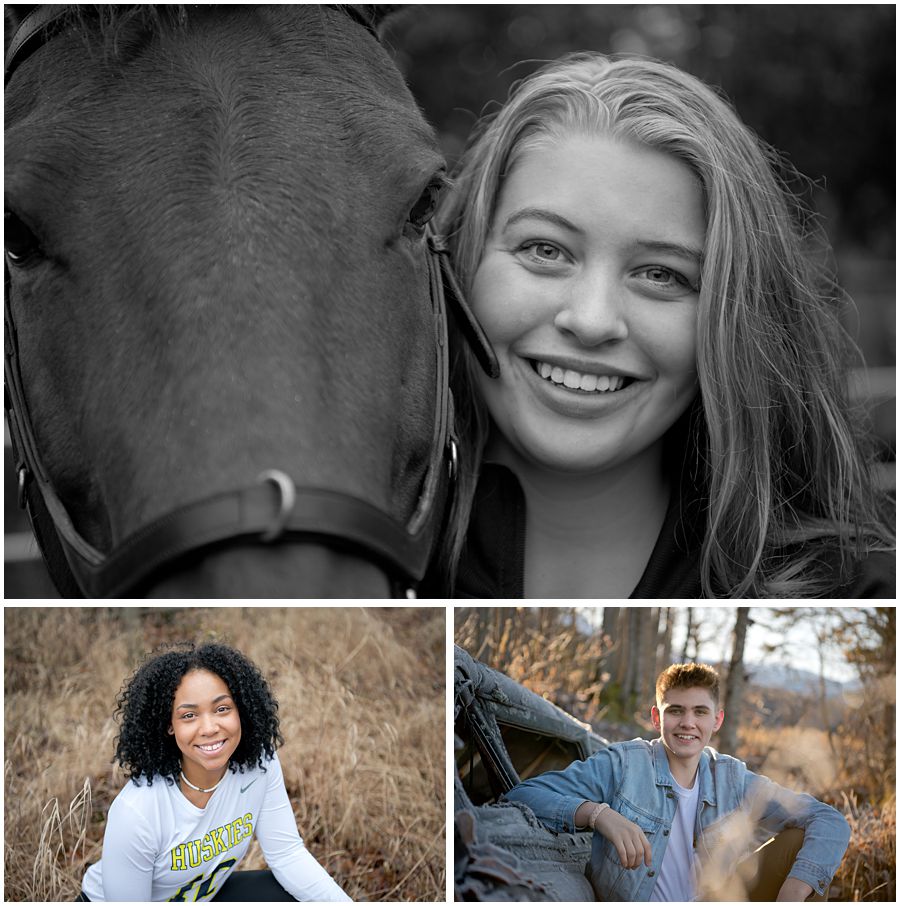 Choosing Outfits
Pick out what you'll wear and try everything on ahead of time. I recommend wearing something comfortable that you feel good in. Avoid large patterns as well as trendy clothes (trust me; you'll appreciate that choice years from now). Limit bold colors and colors that match your skin tone.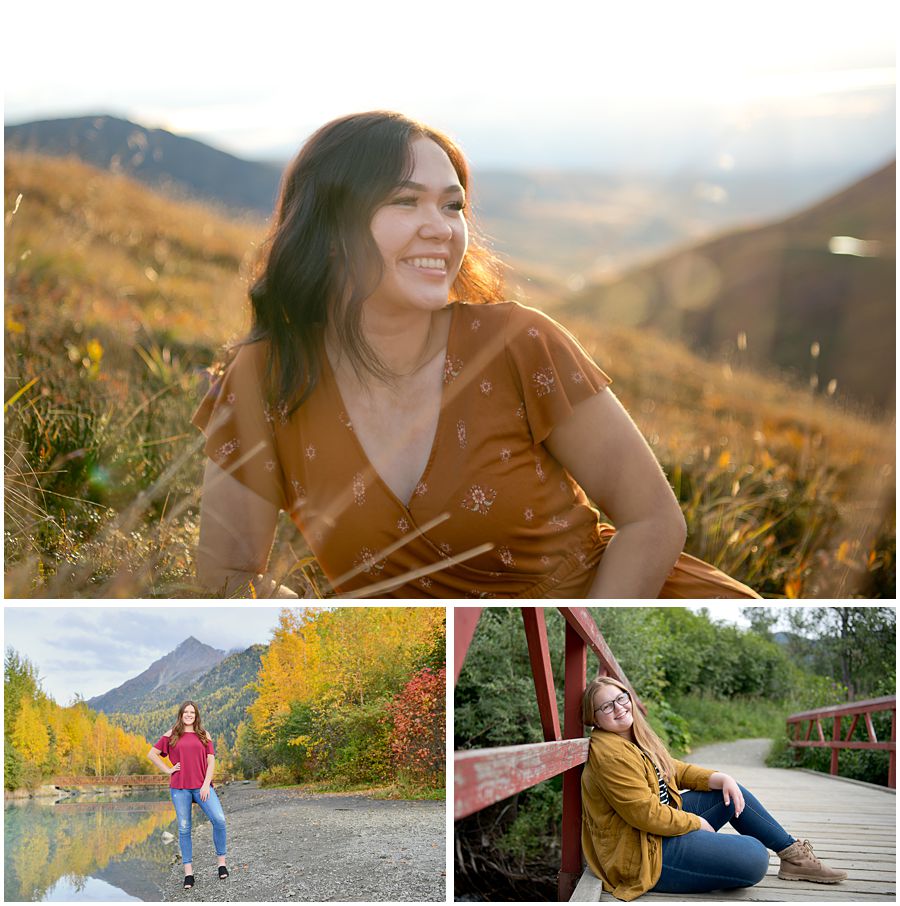 Once you've booked your session I'll have a quick questionnaire so I can get to know you better and a planning guide full of more tips to help you rock your session. Ready to get started? Contact me to get a date scheduled!