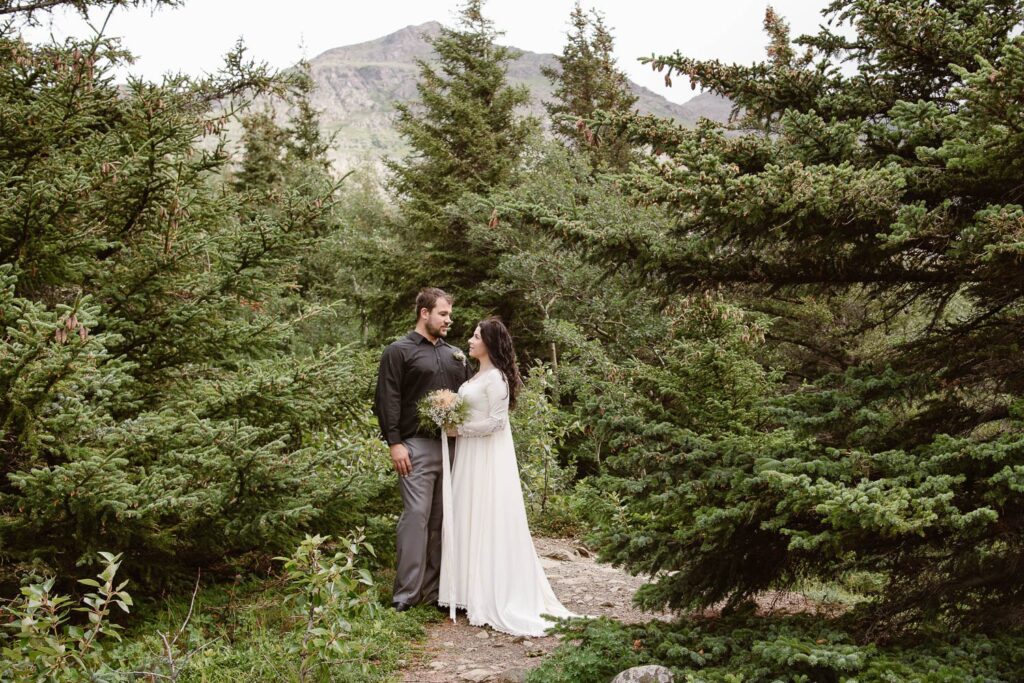 While elopements are naturally more eco-friendly than weddings because they are small and have less impact on the environment, there are several ways to ensure yours is as sustainably conscious as possible, even on a budget.
Leave No Trace
Practicing the Seven Principles of Leave No Trace is a great starting point. The concept is to experience nature without leaving evidence of your presence so others can enjoy the same experience you did.
Plan ahead and prepare to ensure your safety and minimize damage to the land.
Travel & camp on durable surfaces to prevent erosion and minimize scars to the landscape.
Dispose of waste properly. This includes packing trash out and protecting water sources from contamination of human and pet waste.
Leave what you find. Minimize site alterations and take only memories home with you.
Minimize campfire impacts by using stoves, existing fire rings and fire pans.
Respect wildlife by quietly observing from a distance to avoid altering their instincts.
Be considerate of others and how they want to enjoy nature.
Plus, if you continue these principles throughout your marriage, it will create lasting improvement based on your love.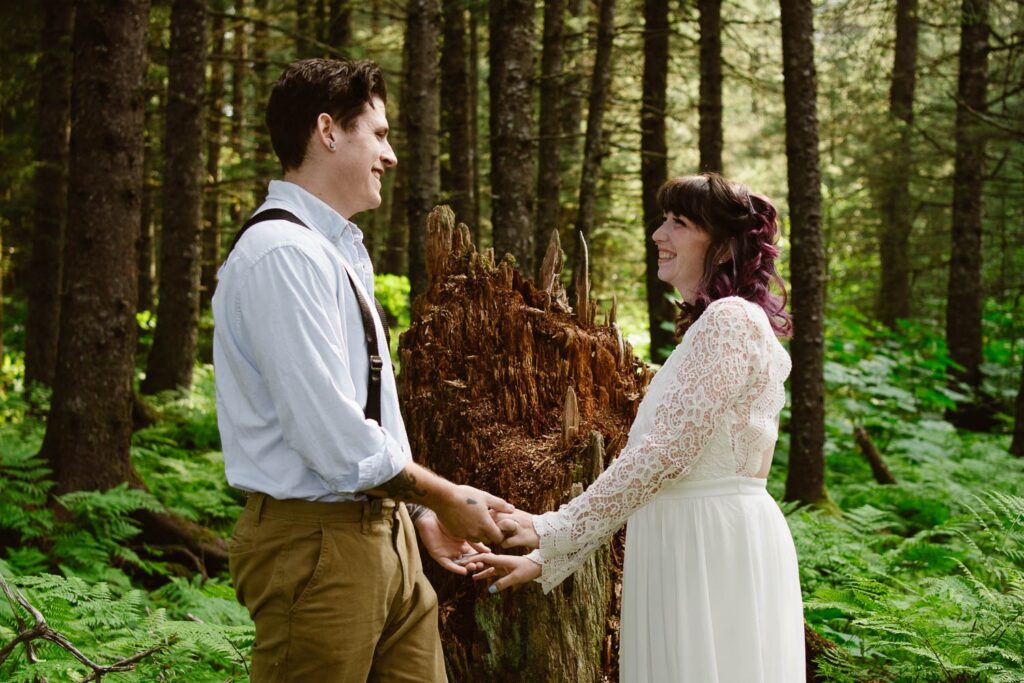 Let nature be your altar
Utilize existing natural features as the altar for your ceremony. Ceremonies I've documented have used driftwood trees lodged in the rocky beach at Salted Roots, mossy tree stumps in the forest, a cascading waterfall, and even a tipi of downed trees others had created as altars.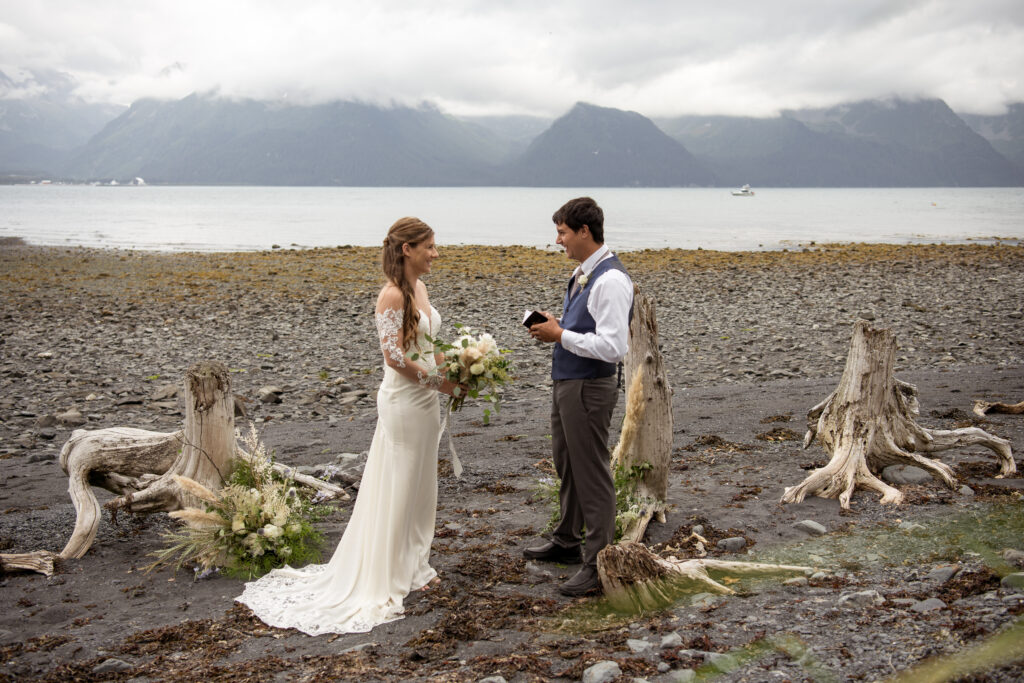 Sustainable and Recycled Bouquet Options
Using locally sourced and in-season florals for your bouquet not only reduces the environmental impact of your celebration but also ensures the best quality blooms. Alternatively, dried flowers provide the beauty of real flowers with less waste and can be enjoyed long after your elopement as décor in your home or as a centerpiece for your anniversary celebrations. Check out Zero Waste Flowers, which only uses flowers that are leftover from local flower auctions and would otherwise be thrown away to make it even more eco-friendly.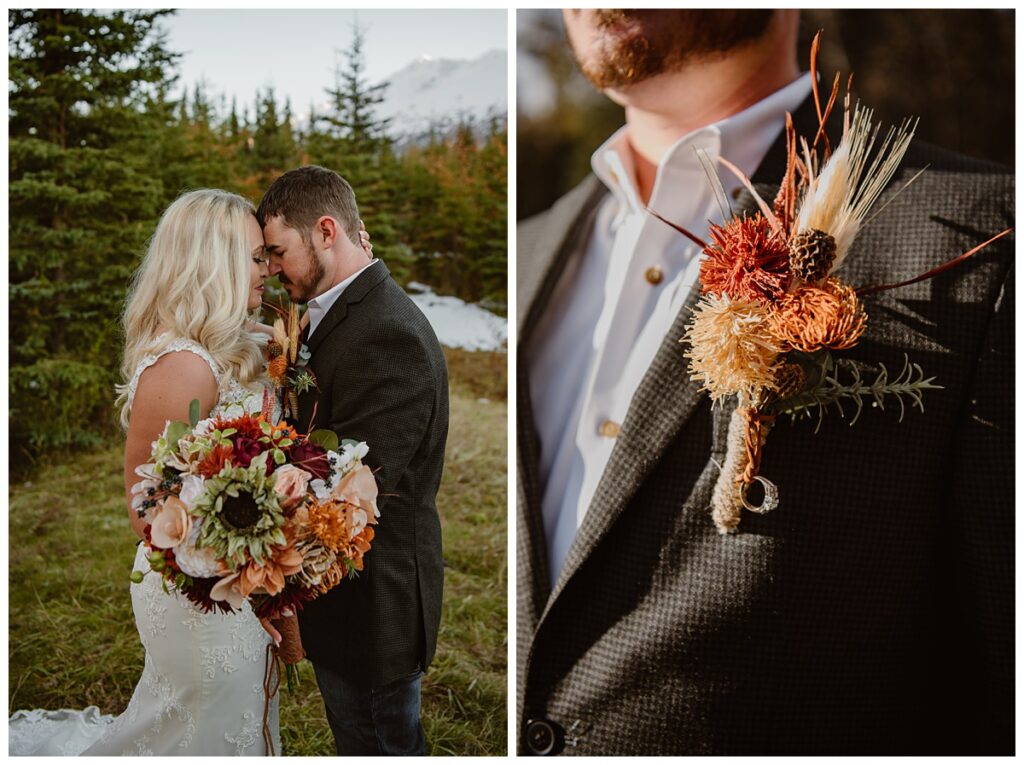 Sola wood flowers are another great environmentally-friendly option to consider. Made from a renewable marshy plant called Aeschynomene aspera, also known as Sola, they won't wilt in transport and you don't have to do anything to preserve them!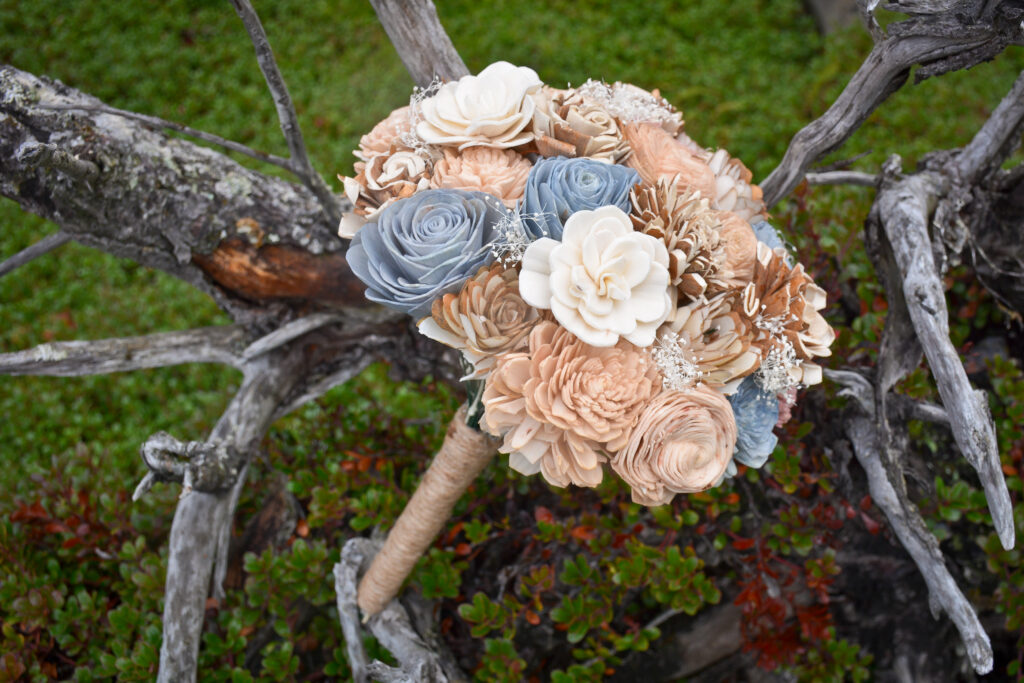 I've had several couples who reused materials such as old books, thrifted broaches, feathers, fabric, and beads to create unique upcycled bouquets and boutonnieres. And some brides skip bouquets altogether in lieu of a lantern, vintage purse, or fan.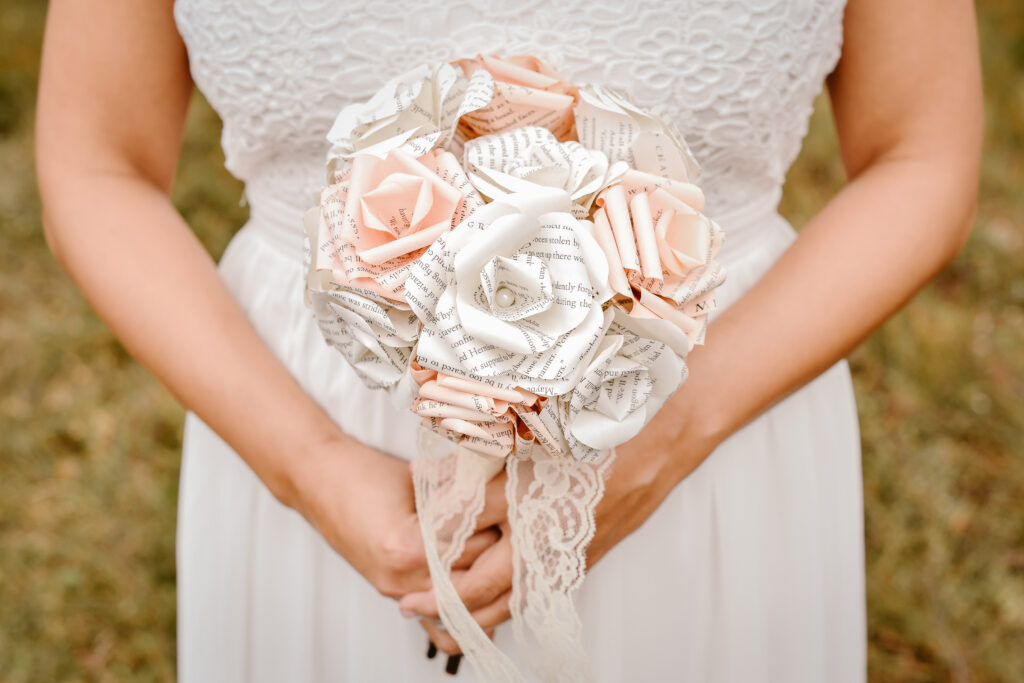 Go paperless
Although you won't have the carbon footprint of save the dates, invitations, and RSVPs you still want to share the news of your nuptials. Consider inviting family and friends you want present in person and make your announcements digitally afterward.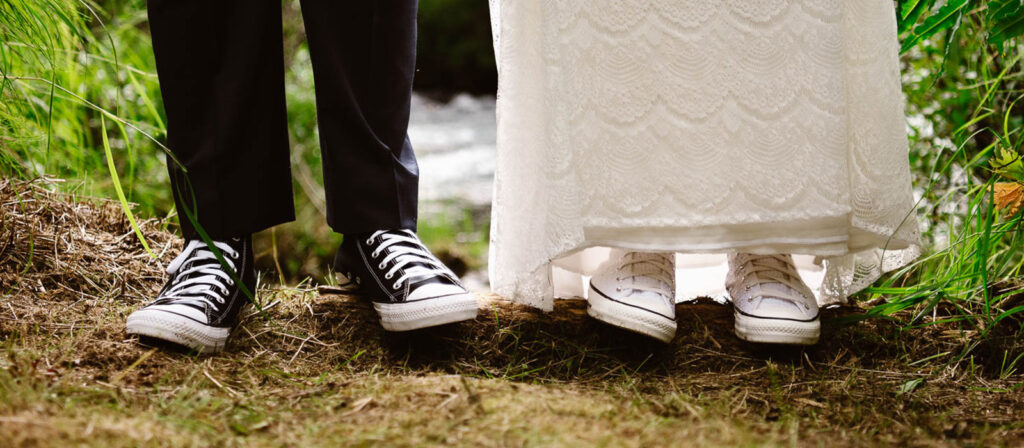 Choose a wardrobe that is reusable
From your dress to your shoes consider selecting options that you will reuse or already have. This is not only economical and eco-friendly it can be sentimental every time you wear those pieces again. It's also a great way to incorporate your personal style or an heirloom such as a vintage dress or borrowed accessory.
These are just a few ideas to have a more sustainable celebration. There are countless others. Feel free to comment with some you're considering or used that I didn't mention.